SpinDistribute, a service which so-called, helped you to distribute your single written article to article directories and blog networks which in total, you could get up to 800 over backlinks in total.
SpinDistribute is probably another product SpinRewriter, the article spinner which I proudly still using today in building backlinks to my niche site but it doesn't really matter because today I am going to write a review about this product.
At the same time, let's forget about SpinRewriter because it is awesome and I don't want it to be involved in this negative review.
Usability
In fact, SpinDistribute is pretty easy to use. Because of the nature of the service is just to distribute articles, what they need to provide you with is a form to insert your contents and you are good to go after that.
So, I will say SpinDistribute does a good job here and on top of using SpinRewriter, you can easily spin your articles first before pasting here.
Price
One of the reason that I started using this service is because of the price. For only $4.00, I can distribute my articles to hundreds of directories.
You can even pay lower by submitting a non-spinned contents to those directories for only $2.00.
Comparing this to Unique Article Wizard, I would say it is not comparable at all.
Quality
This is where I started to rate it at only a product worth of 1 star. I mean, c'mon – this is a product that suppose to help you in link building.
Since it is a distribution kind of service, I wouldn't put quality as the top priority as I find it unfair to rate it based on quality.
So, I will only see this service's quality based on these two criteria:
First of all, the sites must exist.
Second, the links must be indexed.
When I got the report from SpinDistribute service, immediately I tried to visit a few of those sites and here is one of the example that I got: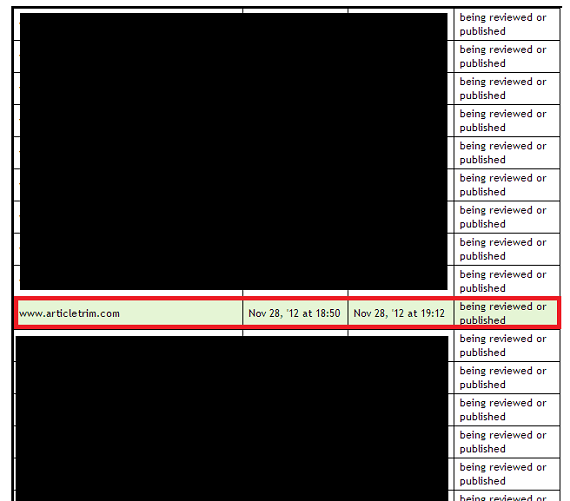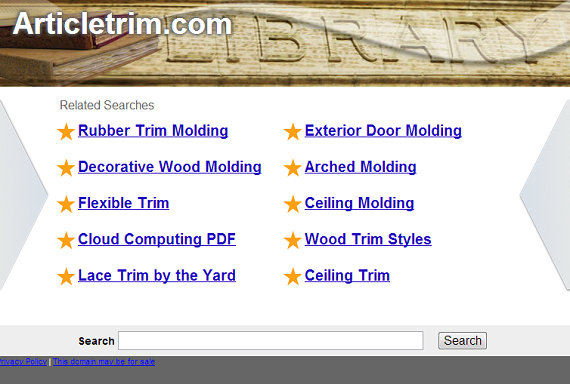 First, the description said "being reviewed or published" and that is a lie because I don't think the service actually submit to the site. So my first criteria failed – the site doesn't exists.
Second, I don't get to check the direct URL and that leads me to no able to check the index status. But this point doesn't matter because there are lots of sites listed in the report is not available or for sale.
Conclusion
In fact, I had tried this service for about a month and overall, based on the report, I wouldn't recommend you to try it unless there is some changes to the quality.
Initially, I put SpinDistribute as one of my strategy but I quickly removed it after publishing for few hours after realizing that such problem exists. So sorry to those readers who had my post read it immediately.
I am using the Unique Article Wizard now, a service which costs me $67 a month which is so many times more expensive than SpinDistribute. I hope to see a better result this time and will surely keep you posted on my result.
At the same time, do subscribe to my RSS so that you won't miss a post.
If you had been using SpinDistribute and extremely happy with their service, do let us know below here. Probably you might just had me wrong.
While SpinDistribute claims that it could build hundreds of links to you, beware of that claim. Find out what I have to say about this service.
$2.00 - $4.00

editor rating