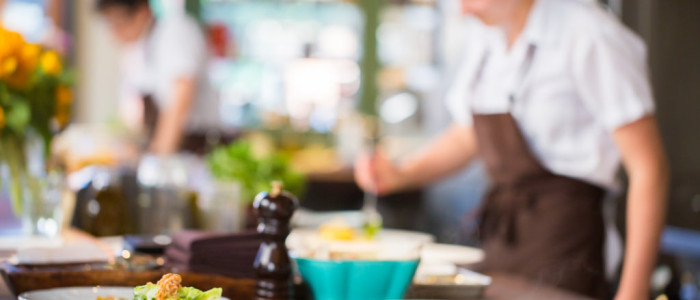 If you are a restaurant owner out there, building a restaurant website probably isn't your thing to start learning everything from scratch.
However, we do know that online presence today is critically important and if you have a Facebook page, that doesn't mean you had built your online presence already.
[Read: 10 reasons your Facebook Page does not replace your business website]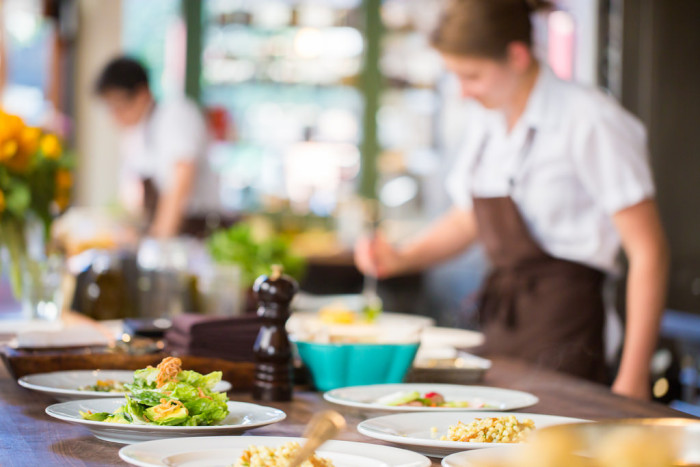 Therefore, you will want to have a website that pretty much cost you about $1,000 if you were to hire a designer to do it for you.
And if you were to build one for free using Blogspot or WordPress.com, that will look totally cheap which you would rather not have a website.
So, what should you do?
It's your day because in this guide, I am going to point to you and guide you from A to Z into building a restaurant website.
Let's get started with building your own restaurant website
#1 – Get a web hosting
Everything starts with a great web hosting.
There are many web hosting out there and the most recent one that I had been using it for my niche sites is Bluehost.
Over all these years of building websites, I had been running around with good and bad web hosting and I find that Bluehost finds the balance of cheap and good web hosting.
It only cost you $3.49 a month to get started and I highly recommend you to use this web hosting to start off your website.
#2 – Find a suitable WordPress theme
If you had been following my blog, you know that I am a big fan of Genesis Framework from Studiopress.
Recently, I bumped into one of their Cafe Theme and I find this theme extremely suitable to anyone who wants to build a restaurant website.
The sample site itself tells it all and if you are not too sure how easy or difficult to use this theme, I had a quick guide for you here on how to get started with the Genesis Framework.
Genesis Framework from Studiopress had been used by many big blogs and it worth all the money that you had invested into a good WordPress theme.
It is not just the beauty of the theme that I am talking about, but the entire theme is also clean which make your site load faster.
Therefore, once you had this theme installed together with my quick guide, your website should be 70% ready to launch.
#3 – Write a good "about" page
Don't forget that you need to give your internet visitor a rough idea about your restaurant.
Given the fact that they had never seen and been to your restaurant before, it is good for you to highlight the type of food that you will serve in your restaurant.
It will be also a good thing to highlight your chef if they happen to be really famous.
Last but not least, do include some nicely taken pictures of your restaurant into the about page.
#4 – Publish your location and operation hours
Don't just stop there.
Once you are done creating your about page, start writing your location and operation hours.
It really sucks when I visit certain restaurant that doesn't mention when they will open and when they will close.
It sucks even more  to know that the I can't find the location of the restaurant from the website.
Having both the information about when and how long your restaurant operate is extremely important.
It enables your customer to plan better before and after eating in your restaurant.
5. Setup your contact information
Your contact information is important because certain people will make phone calls before dining in your restaurant.
I myself prefer to make a reservation first to avoid any sort of disappointment.
So, what's in your contact page?
First, you need to setup a standard web form contact page. You can follow this guide to do it.
That is usually what I recommend to a standard blog but for a restaurant business, you should also include your local telephone number.
In addition to that, you might also want to publish your email address on the contact page.
If you still have some space to spare there, it wouldn't hurt to put your Facebook page link, Twitter, or any other social media.
6. Publish your menu
I know that certain restaurant doesn't like to be so transparent, but having your menu up on your restaurant website can give a lot of advantage as well.
If I were to dine into a restaurant, I would like to find out beforehand what they have in their menu.
Not to forget that adding pictures into your menu has a great help.
You can type your menu into WordPress and publish as a page/post or do a scan of your hard copy menu and upload it into your website as an image.
Publishing the price is another thing and if you are really not comfortable doing so, you can choose not to.
7. Tell people about your restaurant website
You should print your website address into your name card, menu or even stick it on every piece of your table.
This can be good to your existing customer because if they happen to have a great dinner at your restaurant, they would tell people about it by referring your website to people.
Apart from that, you should also tell your friends and family about it as the 'word of mouth' is also a form of marketing and every marketing is good for business.
8. Start blogging
At this point, you might have already completed your website and since you might be a little more familiar with WordPress now, it wouldn't hurt to start blogging now.
Blogging brings more internet visitors (leads) to your site which will eventually turn them into your customer.
Writing a great blog content is a form of content marketing which a lot of organizations are using this method to drive traffic to their website.
For a restaurant blog, you can always publish post about food, your chef, health (if you are selling healthy food) and how your customer loves your restaurant.
[Read: What is a blog and what do you know about blogging]
9. Use social media
Social media can be a good place to promote your website for free as well.
All you need is to create a social media account, ask your customer to follow you every on and off and finally share quality content on your social media profile.
For restaurant and food niche, I find Facebook, Pinterest and Instagram can be really useful.
Instagram and Pinterest especially because you might have a lot of photographers background customer visiting your restaurant and blog about food and places.
10. Collect emails
Email is a powerful form of marketing.
Since you have a website now, it is good that you put an email form on your website so that people can subscribe to your mailing list.
Since you are running a restaurant business, you can always give first time customer discount by signing up to your mailing and email them some sort of unique coupon to get that discount.
If you look around this blog, I have a email subscription box at the top right hand side of this blog and also another one at the end of this page.
To do this, it is pretty simple.
First of all, if you are using the themes that I had introduced above, download this plugin and install into your WordPress site.
Secondly, sign up for an email marketing service.
I personally use GetResponse but that is going to cost you some money.
If you are on a tight budget and only send about 1 email a month to your leads, you can use the free email marketing tool, Mailchimp.
Once you have these two stuff, integrate them and start collecting emails.
Conclusion
Have you completed your restaurant website already?
Isn't it great that building a restaurant website is actually not difficult at all.
If you still haven't got your site up due to the reason that you do not want to dirty your hands in doing it, I can offer this service to you. Please contact me here.
If you have any comment regarding this guide on how to build a restaurant website, do drop a comment below.
Try Elegant Themes – DIVI 3.0 is the newest theme with latest front end visual builder.