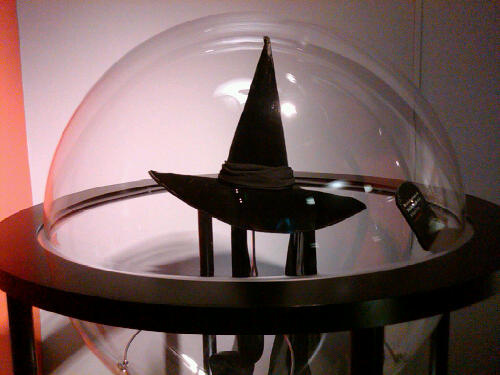 Preparing yourself for Search Engine Optimization?
Don't just jump into the techniques yet.
Why not spend some time with me going through the basics of SEO first?
I have 18 fundamental facts here to prepare you for your SEO learning where these are extremely important especially when you are new to SEO.
#1 – The definition of SEO
Really. What is SEO?
Here is what I got from Wikipedia.
Search engine optimization (SEO) is the process of affecting the visibility of a website or a web page in a search engine's "natural" or un-paid ("organic") search results. In general, the earlier (or higher ranked on the search results page), and more frequently a site appears in the search results list, the more visitors it will receive from the search engine's users.
#2 – The source of traffic
Usually, people label traffic coming from search engine as organic traffic.
You will be able to see such traffic category in your Google Analytics.
It doesn't have to be Google. It can be Bing, Yahoo, DuckDuckGo or anything as long as it is a search engine.
#3 – It is all about backlinks
If you happen to move too advanced in SEO, you will find out that it is getting more and more difficult to build links to your website.
Some even gave up on that and start to focus on other things instead.
However, I would like to point here that SEO is still all about backlinks.
It doesn't matter what Google had updated in their search engine.
At the end of the day, it is all the backlinks that matter.
#4 – Black hat SEO techniques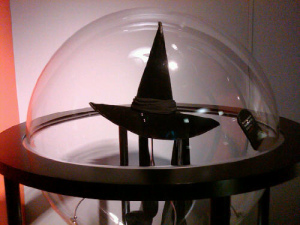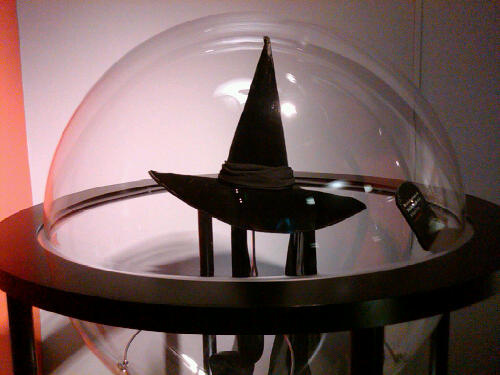 As been said, SEO is all about backlinks and whatever kind of technique you use is to ultimately build backlinks.
The Black Hat SEO are the kind of SEO techniques that will definitely get your site penalized by search engine.
Techniques such as paying $5 at Fiverr and get 100 backlinks to your site where the seller might be just running around forums and small sites to post links to your site.
Back in the old days, it is very effective because most search engines count the number of backlinks your site have and the more you have, the better you rank.
In the modern days, it is not quantity that matter anymore. It is the quality where search engines are now considering the quality of sites that links to your website and give a weight to that backlink.
This is just one example and no one should perform any black hat SEO if you want to have a good search engine ranking in long term.
#5 – White hat SEO techniques
The white hat is obviously the opposite of a black hat SEO technique.
So, white hat SEO involves you creating extremely good content where a lot of people like it including search engine which resulted in generating a lot of natural backlinks from large to small sites.
It is the safest SEO technique but also the technique that requires a lot of resources and time to do so.
As a result, people will rather focus into other way of generating traffic such as PPC if they want instant results.
#6 – Grey hat SEO techniques
The grey hat SEO techniques is a little tricky here.
It is a technique that is close to a black hat seo technique, but it is being implemented like it is a white hat technique.
Let me give you an example.
Back in the old days again, there is a grey hat SEO technique called the Pyramid Link Building.
This technique requires you to build an authority site before using that site to link to your actual site.
The whole process takes time but in order to speed up, SEO marketers use tool like Article Spinner and Unique Article Wizard.
At the end of the day, search engine had become smarter where article spinner tools no longer work as effective as before.
In conclusion, the grey hat SEO actually gives me a short period of good result but that didn't last long.
I personally would not recommend any grey hat SEO techniques and would rather use the time and resources to create a better content.
#7 – Don't expect instant result
SEO takes time.
It is not like when you get a link from a super high authority site and then instantly see yourself ranking #1 on search engine.
So, if you happen to really get a super quality backlink, don't be so down when you don't see SEO improvement.
#8 – Indexing & Crawling
From time to time, search engine will send their 'robots' or 'spiders' out to the internet to start crawling for new contents or sites.
Once they found those new contents or sites, it will be then indexed on search engine where indexing here means listing it on search engine.
You can always control robots crawl such as denying them to crawl some private pages so that those page will not be indexed on search engine.
Common way to do this is to specify the pages to deny at the robots.txt.
Here is an example of this blog's robot.txt file.
As for indexing, there are many ways to check the index status where it varies from one search engine to another.
In Google, to check for your index status, just type "site:your-site-name.com" at the search bar.
If there are no results returned, this means that your site is not indexed by Google.
#9 – Anchor text
The anchor text is the text that you use to refer the name of your link.
For example, 'Blogging Fever' is a backlink where the link points to the home page of this blog and the anchor text is "Blogging Fever".
Anchor text is an important element because it tells search engine what is the best 'keyword' to refer to your content.
In the same example above, what I am trying to tell search engine is that the link above should be referred to as Blogging Fever since that is my anchor text.
So, if anyone tried to search Blogging Fever on the search engine, my site would probably be listed somewhere on the search engine because that is how I tell the search engine to find me.
#10 – rel=nofollow
The 'rel=nofollow' is one of the attributes that you can set on your backlink.
By default for all links, there isn't such tag and that actually means the opposite which is 'follow' or 'dofollow'.
What does this means?
Basically, when you do a 'dofollow' link, you are actually telling the search engine to follow this link or to treat this link as important.
On the other hand, if you put a 'nofollow' relationship, you are telling the search engine not to treat this link as important.
Hence, by not treating it as important, the site you are trying to refer to will not get any SEO benefit.
If you are really new to SEO, this might not make sense to you until you know how to optimize your off-page SEO.
#11 – Sitemap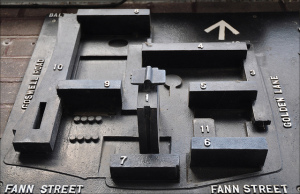 The Sitemap tells your users or web crawlers the list of pages that your site has.
Normally, it is best to submit the sitemap of your site to search engine because that is the best way as well for them to index your site.
By doing so, you not only get to index your main site, but also the rest of the contents on your site will be indexed as well because your Sitemap specifies them.
You can learn how to create and submit your sitemap here.
#12 – Google Panda
Google Panda is not really an animal but instead, it is an algorithm.
Back in the old days, internet marketers abuse the method of duplicating content to create site that is content rich.
Ever since Google implemented the Panda algorithm, this technique is no longer usable.
What the Panda algorithm does is to ensure quality content is being published on the web.
Apart from that, this algorithm also becoming smarter where it can detect most of the spinned contents (one of the grey hat SEO) on the web.
As a result, it down to only one way to beat this algorithm which is to write good contents.
#13 – Google Penguin
Again, it is not an animal from Google and again, it is an algorithm.
So, the Panda focused in checking of web contents.
The Google Penguin on the other hand, focused in checking quality links or web spam.
As you had already knew, SEO is all about link building and there are many black and grey hat SEO techniques that focus into building low quality backlinks.
With the Penguin algorithm, Google now able to filter and penalized all the sites that obtain low quality backlinks to rank well previously.
So, this algorithm basically tells you that you should build high quality links and try to at all times, forbid yourself from black & grey hat SEO.
#14 – Google Hummingbird
The Google Hummingbird is sort of like a revamped of the entire search engine.
It is like an intelligence in Google search engine to be able to tell you the answer the minute you try to search it on the web.
For instance, I tried to search the word 'weather'.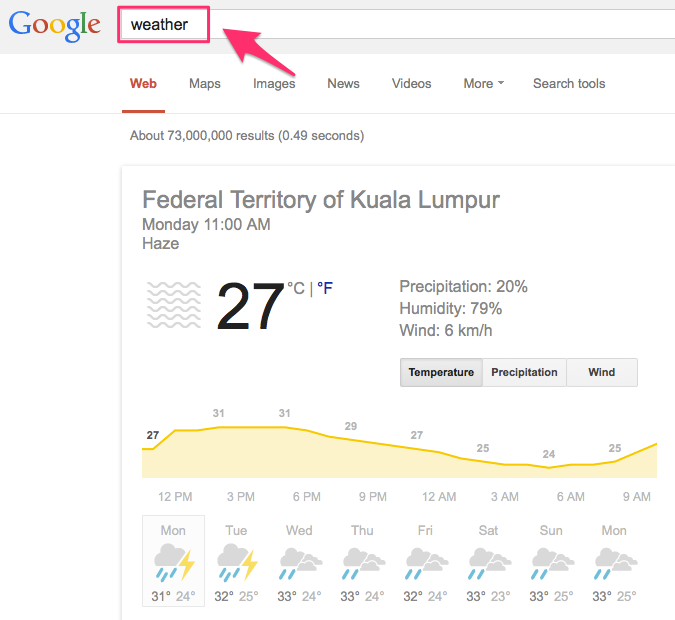 Instead of bringing me the top 10 sites that being ranked for the keyword 'weather', Google instantly showed me the weather for today.
This goes the same if you type "50 + 40" on Google, you will get the answer plus a calculator for you to further calculate.
As a result, if you have a web page where the solution can be answered by Google instantly, then you might be affected by Google Hummingbird.
Otherwise, this is just another feature to be taken note of.
#15 – On-Page SEO
The on-page SEO is the SEO technique which you can apply on your site or web page for a better SEO.
Things such as Title Tag, Header Tag, Keyword Density, Internal Linking and etc are all the things that you can do on-site to give your site a better SEO.
On-page SEO is not really a big thing because often you will find tools on the internet that can help you to go through it.
But once you are familiar with it, you don't really need those tools anymore.
#16 – Off-Page SEO
The off-page SEO is the opposite of on-page SEO where you perform optimization of SEO off your web page.
If you are long enough in this field, you will notice that the off-page SEO is often being called 'Link Building'.
As mentioned before, SEO is all about backlinks and the link building process is the key to the success of your SEO campaign.
Comparing to on-page SEO, the off-page SEO is much more difficult to master.
#17 -Monitoring your SEO
If you are really concern of your site's SEO, you should check your SEO status from time to time.
There are many tools out there that do so but I personally prefer to go for the free one which is the Google Web Master Tool.
Adding your site to the Google Web Master Tool enable you to check the problems that your site has.
This tool will be able to tell you the pages that it not able to crawl or even other crawling issues that will affect the SEO of your site.
As a result, it is always good to put your site to this tool and let them do the checking for you.
#18 -Learn from the experts
One of the fastest way to learn about SEO is to learn from the experts.
I personally love reading Neil Patel's blog as it teaches me a lot about blogging, SEO and internet marketing.
Apart from that, I also follow these 3 giant website closely regarding SEO news:
Conclusion
All the points above mentioned are to prepare you for SEO.
By reading them, I can ensure that you will be less likely to fall back when reading mediacore to advanced link building SEO guide.
Have anything to say about these SEO fundamentals?
Leave your comment below.