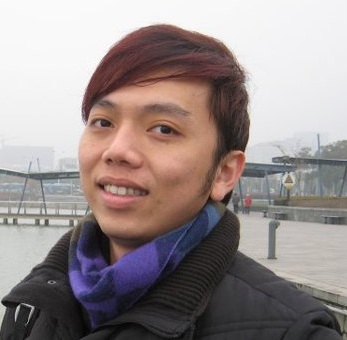 Welcome to Blogging Fever!
The theme of the blog that you are reading is:
Your next level of blogging skill starts from here.

– The founder of this blog is Alan Tay
– The owner of this blog is Wolfgang Buss
So, who is Alan Tay?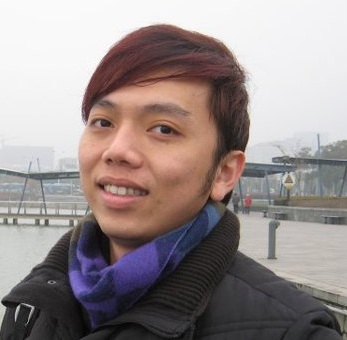 It's me. This is Alan Tay here.
I'm a part-time blogger since March 2011 and had been blogging for some decent income apart from my daily 9-5 job.
My reality – I'm a software engineer specialized in security but this doesn't matter if you are reading this blog.
What important is over my blogging experience, I had been making mistakes and hoping that I would be able to turn back time so that I don't make them.
I guess it is not possible for me to do it so instead, I started a blog and I write about my blogging experience so that you will not make the mistakes I made and avoid it smartly.
If you are a blogger who wants to earn some decent income from the internet, this is the right place for you.
In this blog, you will learn mainly about blogging tips. Throughout my blogging career, I had made been making money from various method such as Google Adsense, Affiliate Marketing, and Direct Advertising.
First of all, why not let me brief you on the things that you will find in this blog.
Blogging Tips. Yeps. This is so general but what I am going to talk mainly is about writing like a blogger. Remember that you are writing a blog now and not some high school English exam. You don't have formats to follow. You break into many paragraph and your own style so that people will keep reading your stuff.
SEO. Search Engine Optimization, also known as SEO is what I am going to write about as well. I'm not a super expert here, but I know the basic to get you started so that you can either do your own SEO or pay someone to do it. SEO is important because as your blog grows, I am sure that majority of your traffic will come from search engine which I usually call it, Organic Traffic.
Social Media. Apart from search engine traffic, I will also write about tips on how to get traffic from Social Media. To be straight, it is going to be from Facebook, Twitter, LinkedIn, Pinterest and other referral traffic. Some blogs can have a very good social media traffic and we should never put this source of traffic away.
Monetization. I had been searching about this term when I first started blogging and I am going to talk about this as well. Basically, it is all about how you can earn money from your blog either from advertisement, Google Adsense, affiliate marketing or selling your own stuff.
WordPress. In this part, I will talk about blog design and some WordPress tips. WordPress is the blogging platform that I had been using ever since I started to blog for money. As a result, I have some tips and tricks to help you go through the tough time with WordPress especially if you are the type of person that want to only write and don't care about the rest.
Product Review. There are many tools out there for bloggers. I had bought some of them myself and will keep buying or trying with reviews written on this blog so that you will know what is the actual value of the product. All my reviews are honest and will not write just because to sell and earn some good commissions.
General. If you can't find what you want to look in this site, feel free to always browse through the general category. At times, I will write about general stuff which I don't even know where they belong.
So if you are interested with what I am writing in this blog, feel free to subscribe to my RSS, circle me in Google+ or join me at Twitter @Blogging_Fever.
I forgot to mention one thing here though…
I don't write about my experience of blogging mistakes here. I only share with my subscribers who subscribed to my Newsletter.
So again, if you are interested to know more about my blogging mistakes, do subscribe to my newsletter at the top right of my sidebar. I use Aweber to send out my newsletter and most importantly, I don't spam.
Thank you for dropping by.
Warm Regards,
Alan Tay
---
News update April 2015
Blogging Fever is now owned by Wolfgang Buss.
Sydney, NSW, Australia
The new owner will do it's very best to keep blogging with the same high quality as Alan did for the past 3 years.
Thank you Alan for all your hard work and your contribution and inspiration to all the interested bloggers.