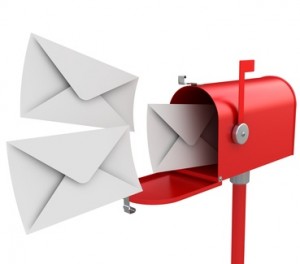 Let's get things straight here. We all make mistakes.
Most money making bloggers made mistakes too before they become what they are today.
Mistakes are probably something that grew a person stronger if it is handled positively over a period of time.
The reason I am saying this is because the highlight of my newsletter are blogging mistakes where I will be sharing with you weekly on the mistakes that I wish I hadn't done.
Benefits of Reading My Newsletter
You have all the reasons below to subscribe:
I share all my mistakes to you so that you don't have to make it yourself.
By knowing the common mistakes, you will be able to reduce the risks and impacts on your site.
I will provide clear tutorials for you to avoid those known mistakes.
Just enter your email address below to start receiving FREE tips:
Don't let your blogging mistakes to slow you down. Learn from my mistakes.
How Mistakes Affected My Blogging Career
As been said, making mistakes will greatly grow a person but the catch here is, IF it is handled properly.
If it is not, the outcome is you will have to live with regrets.
The following four effects are how mistakes affected my blogging career.
Effect #1 – Blog Growth
Some bloggers can grow their blog like rocket shooting up the sky while some crawl like snail.
Part of it is because the amount efforts put into growing a blog.
However, there are also some bloggers who spent day and night growing their blog but ended up peanuts! Why?
Because they kept making mistake without knowing it and me myself, is the best example.
Effect #2 – Traffic & Readership
As I blog over a period of time, I lose readership and traffic.
Professional bloggers usually say your traffic and readership will grow over the time but don't fall into that phrase.
Because I know what it takes to drive all the traffic and readers away and the increase of traffic and readership over the time does not happen to me for a certain period.
Effect #3 – Time
Isn't it frustrating that you keep spending your time to do something that you think will work but actually won't?
Time is precious because everyone gets an equal 24 hours a day.
If your had spent 8 hours doing nonsense just like me, your competitor who spent 8 hours doing something beneficial will easily bypass you.
Effect #4 – Restart of Entire Blogging Career
I hate this but because of all the mistakes which I had done, fixing them and resuming my blog to the usual state is almost impossible to achieve.
The time that needs to spend to find and fix is better off to be spent on starting a new blog.
As a result of starting a new blog, I call this as a big Reset button to press.
Get fresh blogging tips to your email below.
My Final Say
I hope you will be able to realize the importance of knowing the mistakes and handling the effect.
My promise to you is, I will try my very best to deliver all the blogging mistakes which I had personally gone through.
Here are some facts about my newsletter:
It is exclusive where you can't find neither on the internet nor this blog.
I don't spam. I only send every Monday unless it is really urgent.
I give all out to you because I believe I grow faster by sharing.
My journey as money making blogger is all there.