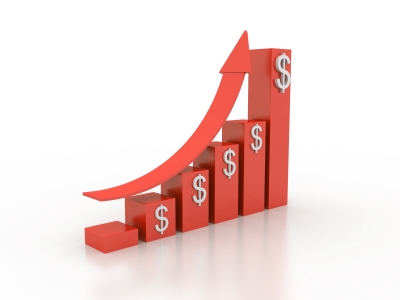 In my previous entry on how to start a blog, I mentioned that we are going to talk about making money from your blog.
So, here are the details to it.
There are couple of online entrepreneurs who are very successful where they know from the start that they need to create a product and sell on the internet.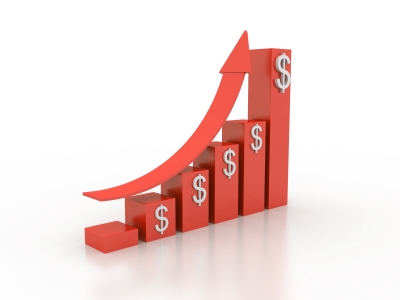 So, that is just one way to make money from the internet because if you are not so creative and innovative in building your own products, you can still make money from the internet.
Making money from your blog is not just about selling product.
It is about selling and you can sell basically anything from product, knowledge, and even advertising space.
Here are couple of ways that you can make money from your blog today.
Hint: The top 3 methods are the ones that I had been practising all these while. Hence I have extra tips for you there.
1. Google Adsense
Google Adsense is one of the most famous and easiest way for you to make money on the internet.
All you need is traffic and correct ad-placement and you should bang some income easily by having your visitors clicking on your Google Ads.
However, if you are long in the internet marketing field, you will realize that Google Adsense is not the most profitable way and not many people find that as their main source of internet income.
The reasons are:
The pay is low.
You need really lots and lots of traffic.
Google has strict policy and a lot of people had their Adsense account banned before they even get their first $100.
However, since it is easy to setup, many bloggers including myself are still benefiting from Google Adsense.
Tip:
Only try Google Adsense on a niche site.
Once you have your niche site, try positioning your ads in different position to get the best CTR (or most click).
You can also test with left side bar vs right side bar.
Benchmark with 100 visitors will do and if each 100 visitors doesn't give you even a single click, give up and move on to another way to make money.
I still have plenty of it below.
2. Direct Advertising
Direct advertising by selling ad-space of your site is one way to make money as well.
Like Google Adsense, you need to have lots of traffic in order to earn a good income.
The pros of direct advertising over Google Adsense is you will get your payment whether your visitors click on the ads or not.
On the other hands, the cons is you need to find advertisers and you need to price them carefully so that you don't price them lower than what you should earn from the Adsense program.
Tip:
For an easy start, you can submit your site to BuySellAds. This site already has a list of advertisers and all you need as a publisher is to list your site there.
Advertiser will go to you automatically but you will have to share 25% of your earning to BuySellAds.
Hence, if you do not want to lose this 25%, you can manage your own ads and find your own advertisers.
That works as well but it will take more time and effort.
3. Affiliate Marketing
One of the best way to make money from the internet I believe is the Affiliate Marketing where this monetization method requires great skill and trust.
First, you need to show that you are really the domain expertise of the niche that you are writing.
Second, you need to gain trust from your readers so that they can trust the product that you are promoting to them.
Once you have these two skills, all you need after that is to get more traffic to sell more.
This method is so profitable where some affiliate marketing program can let you earn up to 70% commission.
If you are interested to try this method out, you can get yourself started at Clickbank, ShareASale, and/or Avangate.
Tip:
Start off with building a good connection with your readers.
Create an email list and send useful content to them regularly.
Once you had built the trust with them, it is easier for you to sell them things.
4. Selling eBooks
Publishing books and sell is something you can do easily today with much lesser start up cost.
In the old days, you need to write a really good book and find the right people who really likes your idea that can eventually publish your book.
In the modern days, you just need a laptop and write your own eBook. Once you had your eBook completely written, start selling in Amazon or some affiliate networking sites like Clickbank.
You can also start a blog which publish relevant contents of your eBook and sell your eBook there.
5. Paid Membership
Paid Membership is just like the scenario of subscribing for a magazine where you pay for an amount money every month just to have that issue of magazine landed in your home.
Instead of that, you get your subscribers to pay you an amount of money via Paypal or credit card every period of time where you will then consistently deliver valuable contents to their email or on a website that is protected by certain authentication.
This method of monetization requires you to consistently produce great contents because if you stop publishing new and useful content, your subscribers will begin to unsubscribe and leave.
So, if you are planning to run a paid membership site, be sure you have sufficient contents to publish over a couple of months at least.
6. Selling Services
If you are good at something, never do it for free! – Joker (Heath Ledger)
Why?
Because you can always sell that on the internet.
For instance, if you are good at English writing, offer your writing service to people who want to have an article or eBook written.
If you are good at WordPress, offer your WordPress skill to people who want to start a blog.
So, if you think you are really good at something, why not try to sell your them?
7. Flipping Websites
Flipping websites is like property investment in your real life.
All you need to do is to buy a cheap website with contents and improve it to become something really professional.
You might also want to change the contents and create some landing pages in it.
Once you are done with that, sell it out at higher price and get paid.
You can always start from Flippa where this website has plenty of cheap websites and you can use back Flippa to sell your improved website.
Apart from flipping websites, you can also find good domain name and sell it at Flippa as well.
And Finally
Now that you know that there are many ways for you to make money on the internet, you have a lower risk of starting an internet business today.
So, if you are really into starting an internet business, get yourself a web hosting now and let your business roll!
If you have any questions about any of the monetization strategy above, do drop us a comment below.