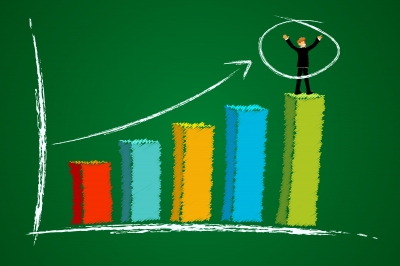 You have already installed Google Analytics into your blog, haven't you? If not, do check out my post on how to install Google Analytics.
Although the Google Analytics is just a tool to track your performance, but indirectly, it is also a tool which your can improve your web traffic.
What I am trying to do today is to make use of the Google Analytics to tell which page of your site is having the bounce rate issue and perform some improvement from there.
So, first thing that you need to do here is to login into your Google Analytics. By default, you will land on the Standard Reporting page.
On your left, there is a lot of options and what I need you to do here is to go to Content -> Overview.
From there, scroll down the page and click on the link 'view full report'.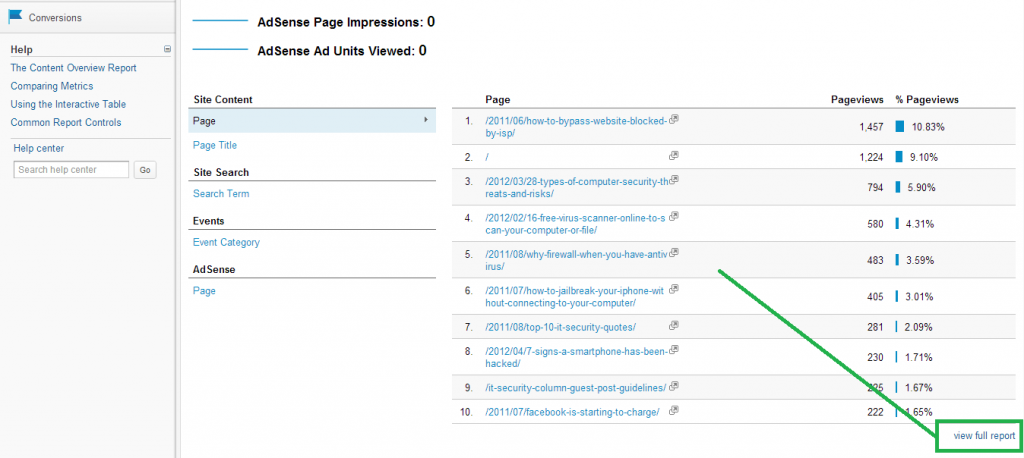 Once you are there, you will be able to see the statistic of your page. I will need you to focus on two things here where one is the Average Time on Page and the other one is the Bounce Rate. Refer to the screen below .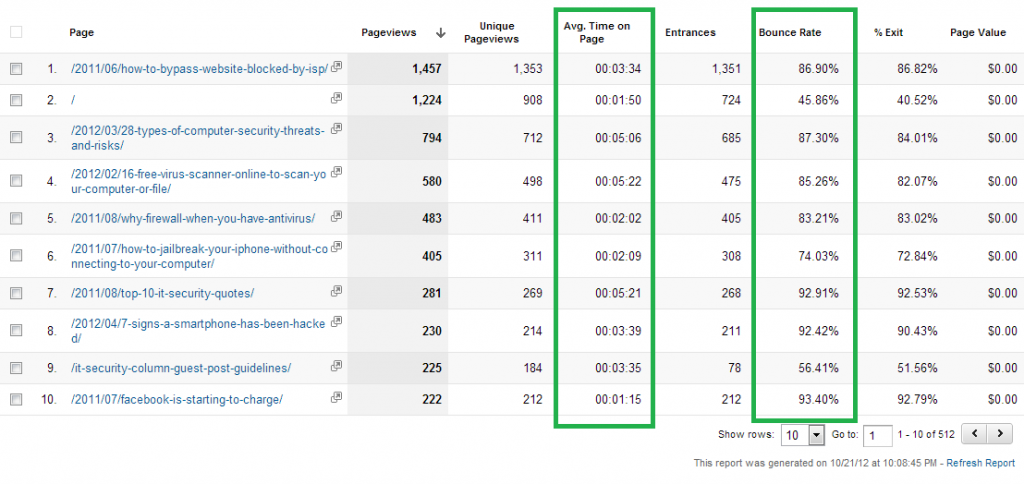 So, why you need to focus on both Average Time and Bounce Rate?
The reason if you focus on Bounce Rate itself is not good enough. Let's go to my statistic above as an example.
My most viewed page is a content which guide a user on how to bypass those websites which is blocked by your Internet Service Provider. Why this page is so popular?
This is because in many countries, those sites like file sharing (such as File Factory, Hotfile, Freakshare and etc) and torrent sites (such as Isohunt, The Piratebay and etc) are blocked by the ISP.
So, many internet users tried to bypass that and they found my page (because I rank well on Google) and found the solution as well. As a result, what they will do?
Mostly, they will leave because they had achieved their purpose while some will continue to browse to see what I have to offer.
From this scenario, it is not exactly true if you say I have a page that has poor content due to the poor bounce rate because my content had helped many people out there.
As a result, I use the Average Time criteria to measure my page quality.
How to measure your page quality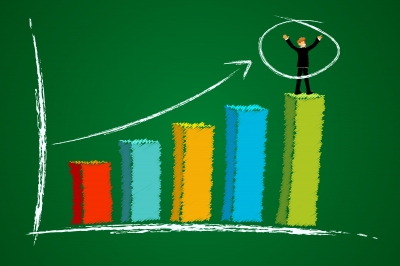 To measure your page quality, identify those that has poor average time. For instance, like less than 1 minute or less than 30 seconds I will consider that page is low quality.
Next, you should support your assumptions by checking the bounce rate whether it is more than 80% or not. Once your page achieved these two criteria, you will be able to tell that the page indeed has some content quality issue of content presentation issue.
What you can do here to improve your bounce rate apart from the lazy way is to insert more relevant internal links. One warning here is you should always add those links that has a good bounce rate.
If you ever insert a link with 90% bounce rate, this means that you are just sending your visitor away from your site. So, be careful while you are adding internal links on your page.
My final say
Google Analytics is an analysis tool, not some tool for you to just see your traffic statistic.
Although it is totally free, try to make full use of it. What I had delivered in this post is just part of the usage of Google Analytics.
There are still many things which you can explore from this tool.
So, have you done the same as me with Google Analytics to improve bounce rate? Share with us below.