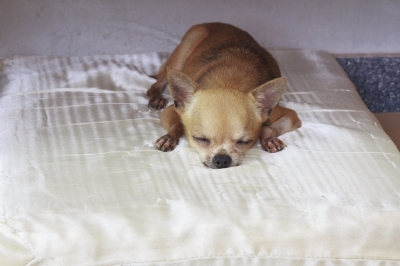 Let's admit one thing here. Most of us are lazy and we are lazy to do something even if we think it is going to benefit us.
In life, we often look for shortcut to success and this is like in the DNA of every human beings.
So now, if you are reading this post, most probably you are having some unsatisfactory bounce rate and looking for quick solutions.
That's great because you are on the right track!
I had been working on my bounce rate as well and here are 6 things that you can do quickly to improve your bounce rate.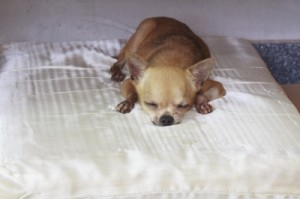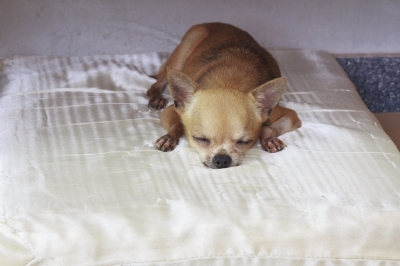 Use the caching technology
One of the element that cause your bounce rate to be high is your site's performance. As a result, do some caching here to speed up your site.
You don't have to go into all the sophisticated configuration because you are not looking on the solution to completely optimize your site.
What you are looking here is to quickly speed up your site and you can refer to my guide on how to install and configure the WP Super Cache plugin.
I'm sure you can do it in less than 5 minutes.
Simplify your navigation
Don't confuse your visitors!
If there are some navigation at top or side bar of your site which is not appearing to be useful, remove them or put everything at the footer.
Keep the number of your navigation options low so that your reader don't have to think too much clicking your site.
Install related post plugin
I highly recommend using the YARPP plugin where you can place 3-5 of your related content at the end of your post.
There are some bloggers who like to use the image thumbnail instead of plaintext like me but I still prefer simple text simply because it is fast when it loads.
So, try to display some related content at the end of your post to attract your visitors into clicking more of your relevant post.
Occasionally, it is effective as well to manually insert a list of 3-4 related post in the middle of your content.
Remove distractions
Remove all your affiliate banner.
I had been putting lots of affiliate banner before and they don't really work unless you write some valuable content to support your affiliate product.
Keep your advertisement reasonable as well. Don't flood it with only advertisements until your visitor find it difficult to read your content.
Try to measure it in the way that every 800 x 600 of your page has only 1-2 advertisements. In short, just don't over-do advertising.
The search box is important
If you think the search box is not important, then you are very wrong about this.
Let say that you had written an extremely useful content on how to improve Google Adsense revenue, as a first time visitor to your blog, what I would do next is to search for all your contents that are related to Google Adsense.
Because I think you had just produced a wonderful content, I do not want to miss any of your great masterpiece previously.
So by having me to search for your content, you will end up with a better bounce rate, isn't it?
Have a Mobile Responsive site
Is your site mobile responsive? Is this important?
Well, of course it is. Do you experience that your search engine traffic decreased during weekends? That is normal because people usually don't stay on their computer during weekends.
But, because they don't stay on their computer, doesn't mean they don't use the internet.
Today, you will realize that people are actually browsing during weekends on their mobile. If you want to have a better traffic on weekends, you need to start thinking of using a Mobile Responsive theme.
That is why I choose to use the Generate Child Theme of the Genesis Framework for this blog simply because it is Mobile Responsive! If you don't believe, try browsing my site with your mobile device.
Conclusion – The effort needed
I don't think you need a few days to implement these six changes to your site.
If everything is smooth and you know the basic of WordPress, it can be done in less than an hour or it could take 2-3 hours if you don't really know the standard WordPress skills.
What else have you done to improve your bounce rate lazily?
Stay tuned for my next post on how to properly interlinks your site for a better bounce rate.