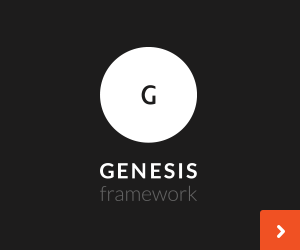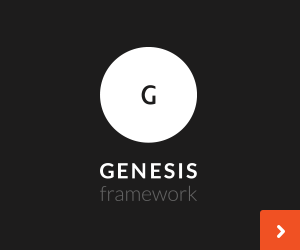 I still remember back when I started blogging, I run my blog on Blogger and then to a web hosting on WordPress.
At that time, my blog does not have any earnings and my only solution for WordPress theme is to search for free themes.
Life was tough at that time until I earned my first $100 via affiliate marketing and the very first item that I had invested into my Internet Marketing career was the Genesis Framework.
Until today, I am still using the Genesis Framework on all my sites and I'm a big fan of it because 100% of all my sites are powered by Genesis Framework.
Why?
Unlimited usage
One of the benefits of using the Genesis Framework is they don't limit you by the amount of usage.
You can deploy with the same framework and child themes to all your sites.
On top of that, you can also do a client-side installation where you can provide web installation service to your client and use the Genesis Framework on it.
Comprehensive theme settings
The general theme settings are quite comprehensive in the sense that what a webmaster needs to configure are all there.
Things like theme color (certain child themes only), theme layout, custom feeds, primary/secondary navigation and many more can be done by just clicking around.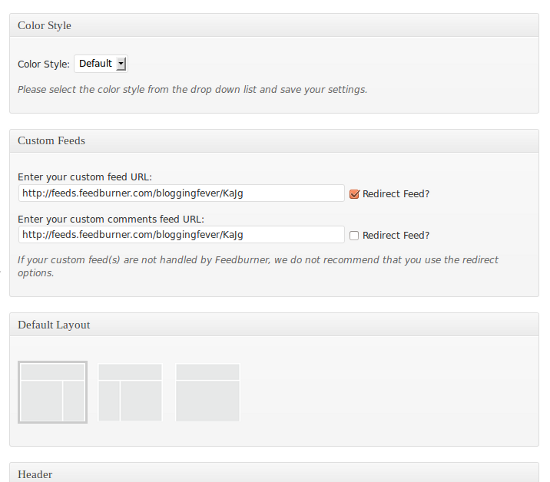 On-page SEO optimization
The key thing about a WordPress theme is to have a SEO ready feature.
For this criteria, the Genesis Framework has all the configurations ready for you to set and optimize your on-page SEO.
However, this does not mean you can rank #1 on Google just by using this framework.
On-page SEO is part of the criteria to rank well on Google but not a magic formula for you to do so.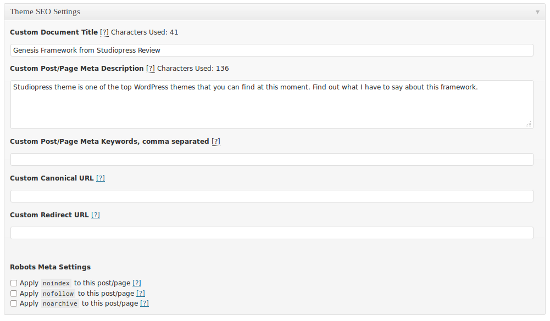 Exclusive plugins
There are couple of plugins which are developed for only the Genesis Framework.
These plugins can be very useful at times such my personal favorite: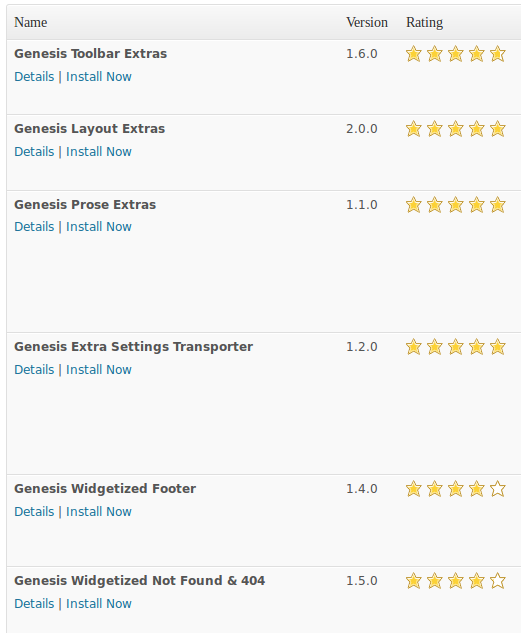 Loads of child themes
Getting the basic Genesis Framework might not be sufficient because you will really need a well designed theme for the start.
There are loads of beautiful theme for you to choose from and there is a special price for child theme for returning customer.
For the ones who are new to Genesis Framework, it will cost you $ 79.95 to get the framework and a child theme.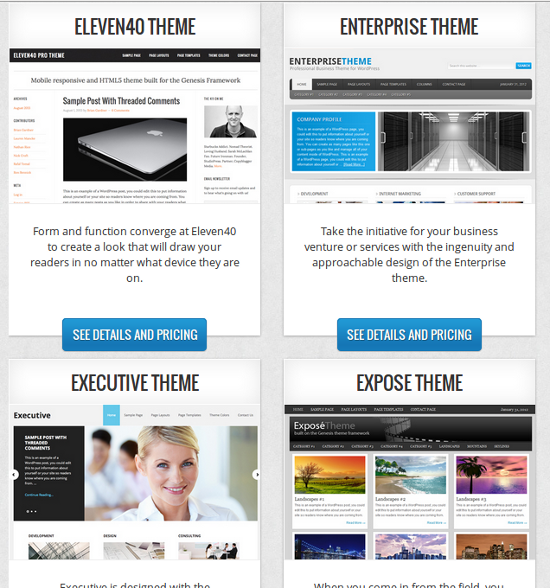 Great support
Studiopress used to support via private forum but I guess that doesn't work well because they had changed the support method to personal one-to-one support.
I say they had a great support is not because of the 'one-to-one' thing where I am comfortable with both methods.
The reason I like their support is because they solve my problem and that is all I ask for when asking for support.
Apart from that, you can also get a lot of tutorials when you login as a member to the Studiopress site which comes into the package as well when you purchase the theme.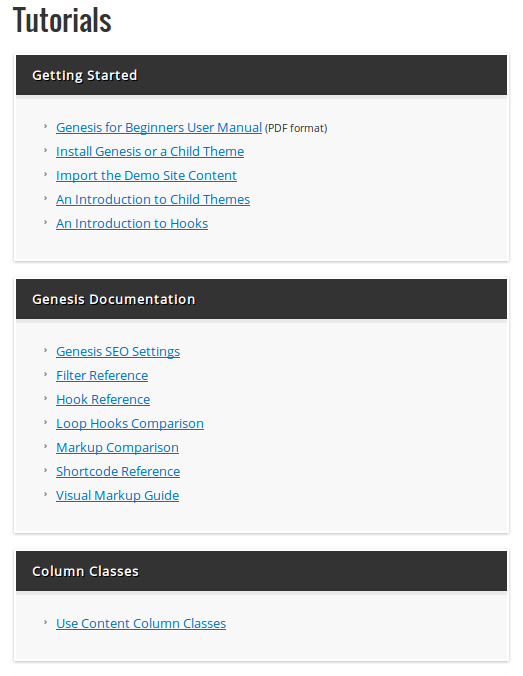 The bad thing – Pricing
Due to the quality of the framework and theme delivered, I personally think that it is quite difficult to afford if you are new to blogging.
For the start, you need around $79.95 for the framework and a child theme to get started whereby you can get loads of themes if you are going for Elegant Themes with only $39.95.
From my point of view, I had never looked back at my decision to purchase a Genesis Framework up to now because I am still seeing the value of this tool and in the future as well as long as I am still with the blogging niche.
Your call now
Before I made the decision to purchase the Genesis Framework, I was actually comparing it to Thesis but the main drawback of Thesis is that I need to pay a lot higher in order to install on multiple sites.
Since I have more than one blogs with me and I want all of them to run a professional looking theme, I guess my decision was right to go for the Genesis Framework.
The total sum of $79.95 is not a small amount of money.
So, if you have any questions about this theme or framework, ask me below.
I am ready to clear your uncertainties 😉