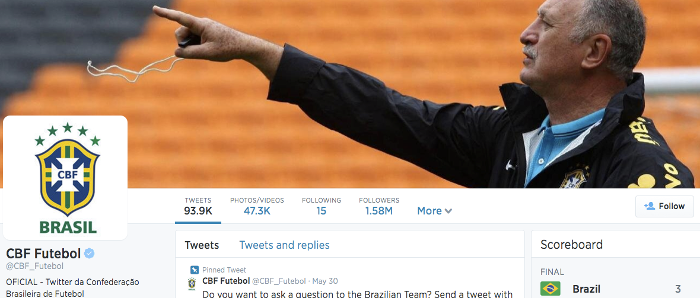 32 teams, 64 games and one world cup winner.
I know that you probably already have followed your favorite World Cup team on Twitter, but do you know who has the most Twitter followers?
Since the World Cup season had started, it is also good for me to blog something about the World Cup and relate it to Blogging just to keep myself in the game.
Here's my quick research for you – the top 10 World Cup Team in the measurement of Twitter follower sorted from least to most.
Top 10 World Cup Team Twitter Accounts
#10 – Italy (103k followers – 3,798 tweets)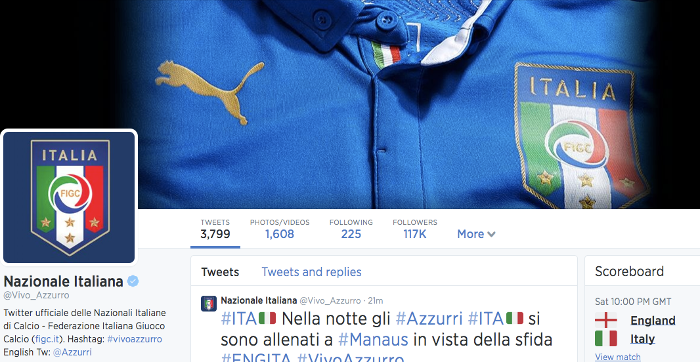 #9 – Argentina (247k followers – 503 tweets)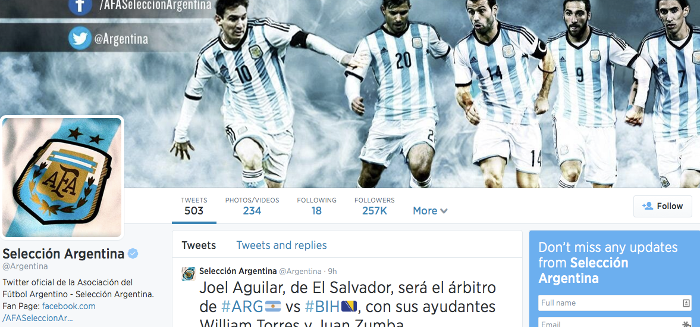 #8 – England (265k followers – 1,302 tweets)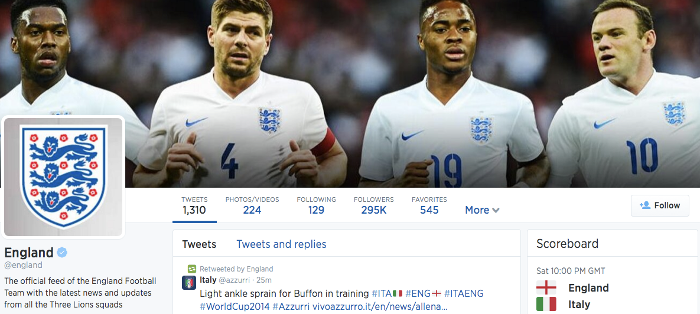 #7 – Japan (500k followers – 34,400 tweets)

#6 – Germany (503k followers – 8,366 tweets)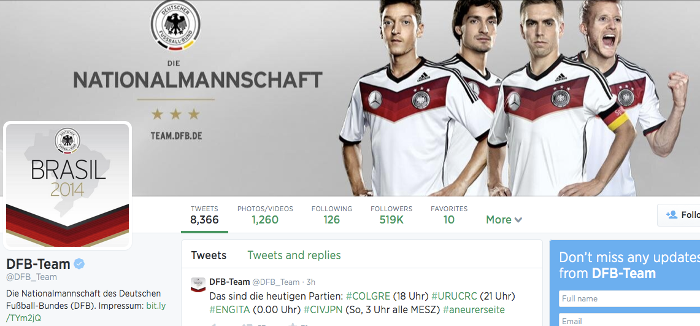 #5 – Spain (709k followers – 6,129 tweets)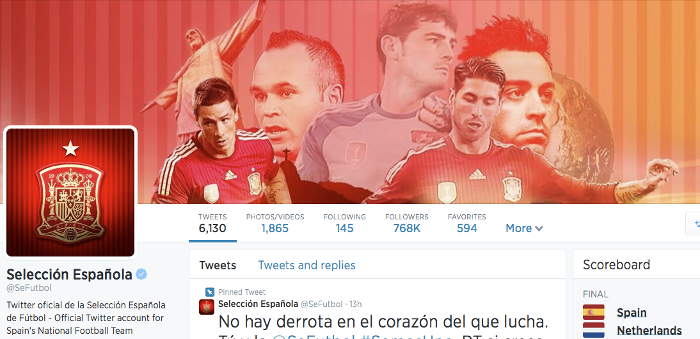 #4 – USA (746k followers – 23k tweets)
#3 – Colombia (879k followers – 4,640 tweets)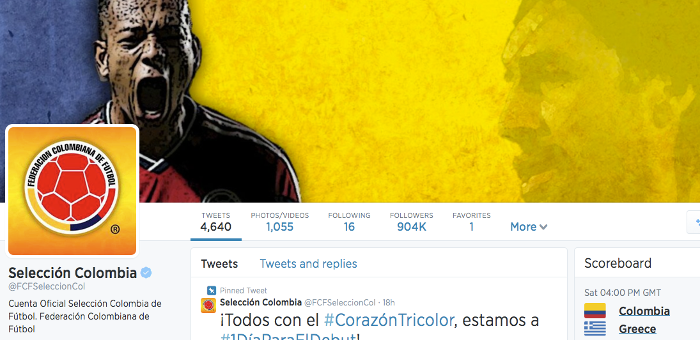 #2 – Mexico (1.49M followers – 47.6k tweets)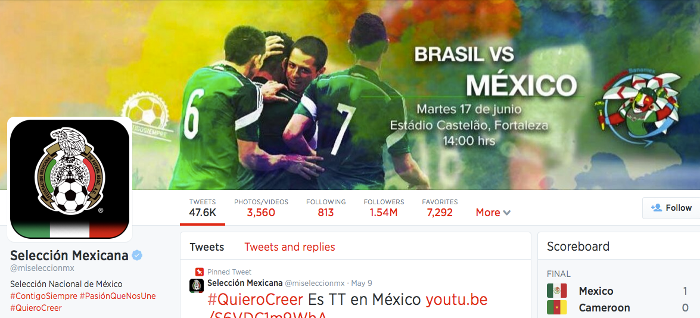 #1 – Brazil (1.53M followers – 93.9k tweets)